NEW COURSE:
Deepening Wisdom 2023
A course for women who feel called …
To Stand Grounded, Compassionate, and Resilient
as we Embrace Our Transformation from Empire to Earth Community
It is time to shift into a new way of being in the world that honors All Life. Together we will deepen our wisdom in community and cultivate spiritual expansiveness through contemplation, meditation, and mindfulness practices.
We explore compassionate communication, using conscious language and "holding space", learn self-care skills, and develop our 'possibility muscles'.
… Moving beyond the myth of separation …
… Into the experience of one interconnected Web of Life …
Develop tools, skills, and insights that impact your ability to navigate an ever-changing world!
Find your center and your power,
laugh and have fun, create more joy in your life, and invite in more love and peace!
Course meeting times:
February 9 – May 18, 2023
2:00-3:30pm, Thursdays
Meets every other week, for 8 sessions
Sessions are recorded and are available for those registered.
Free Introductory Session, Thursday, February 2, 2023
2:00-3:30pm ET
Sign up here for Free INTRO
This course is for women who know they are here for a purpose,
and sense that their contributions are vital to the flourishing of the whole.
What consciousness do we need to bring about a new way of being
so we create a world that works for all?
How do we look with new eyes and recognize that All Life is sacred?
What personal skills do we need to bring forth the best within ourselves?
How could we respond so that we stay grounded, compassionate and resilient?
And could we serve as an anchor of wisdom and support for others?
Come explore these important questions with us!
Join Betsey and a group of kindred spirits for a course focused on the skills
needed to meet the challenges of this tumultuous time
with grace and equanimity,
to play our role in the Transformation from Empire to Earth Community.
"The Lojong slogans had been familiar to me through Pema Chodron's work, for a long time, so I was drawn inexorably to Betsey's book group, with a Zen perspective, having experienced Betsey's rich teachings in the Oasis Cafe climate collapse gathering. Such a gift, this was, and as much as the study of the slogans, was Betsey's wise, deep teachings…from her own rich experience in yoga, in so many deep spaces… ..grateful beyond words for it all."
Jean Chapman, Retired Community Pediatrician
In the eight sessions with Betsey, you will:
Become aware of the power of the words you choose, and learn to "hold space"
Deepen your relationship with your Soul/Spirit
Explore basic insights and perspectives of Quantum physics
Support your physical health with practices to enhance the tone of your Vagus Nerve
Learn breathing practices to increase your vitality, and improve your health and sleep
Develop 'non-judgmental curiosity'
Learn to manage feelings of uncertainty, fear, and grief
Practice skills of compassionate communication
"Betsey is so grounded and clear in her teaching. The online Training in Compassion book club was very well organized with a clear structure each week, but there was also plenty of time for the participants to share and connect. This created a true sense of community that gave us all the support we needed to go deeper on our own personal journey."
Wendy Andersen, JD and eRYT 500 Yoga Instrutor
Course information:
Regular mindfulness practices are part of the Deepening Wisdom course, in addition to study of the informational materials provided.  Please plan on a commitment of 1-1.5 hours/week.
It's fine if you are new to meditation, still consider yourself a novice, or are an experienced practitioner: all levels of experience are welcome.  Full instructions will be given for the practices.
Course preparations and materials will be posted on the 2023 Deepening Wisdom Welcome Page
Format of the sessions:
Each session includes meditation and/or mindfulness practices, breakout room discussions, presentation, discussion of the material presented, and Q&A.
Cost: $144
$144 for the 8-session course.
Refund Policy: refunds are given, minus a $25 processing fee, until the course begins.  No refunds are given after that.
The Course is limited to 24 participants, and 3 scholarships are available.  If you wish to attend, but are unable to afford the course at this time, please click here for scholarship information.
Free Introduction:
A free INTRO is being held Thursday, February 2, 2023.
2:00-3:30pm ET
SIGN UP HERE for the Free INTRO.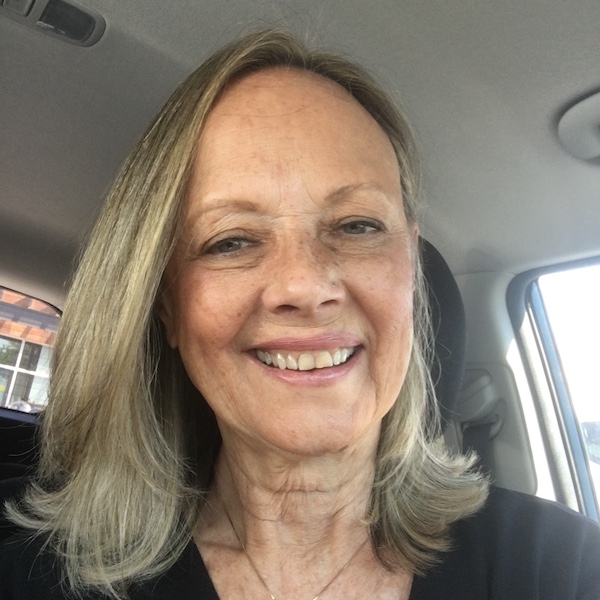 "I especially loved the conversations with folks from all over the world. It's great to see how universal these topics are and so encouraging to know how strong the connections are between kindred souls."
Mo Gillum, Retired Registered Nurse and Yoga Teacher